Gold Lightning Earrings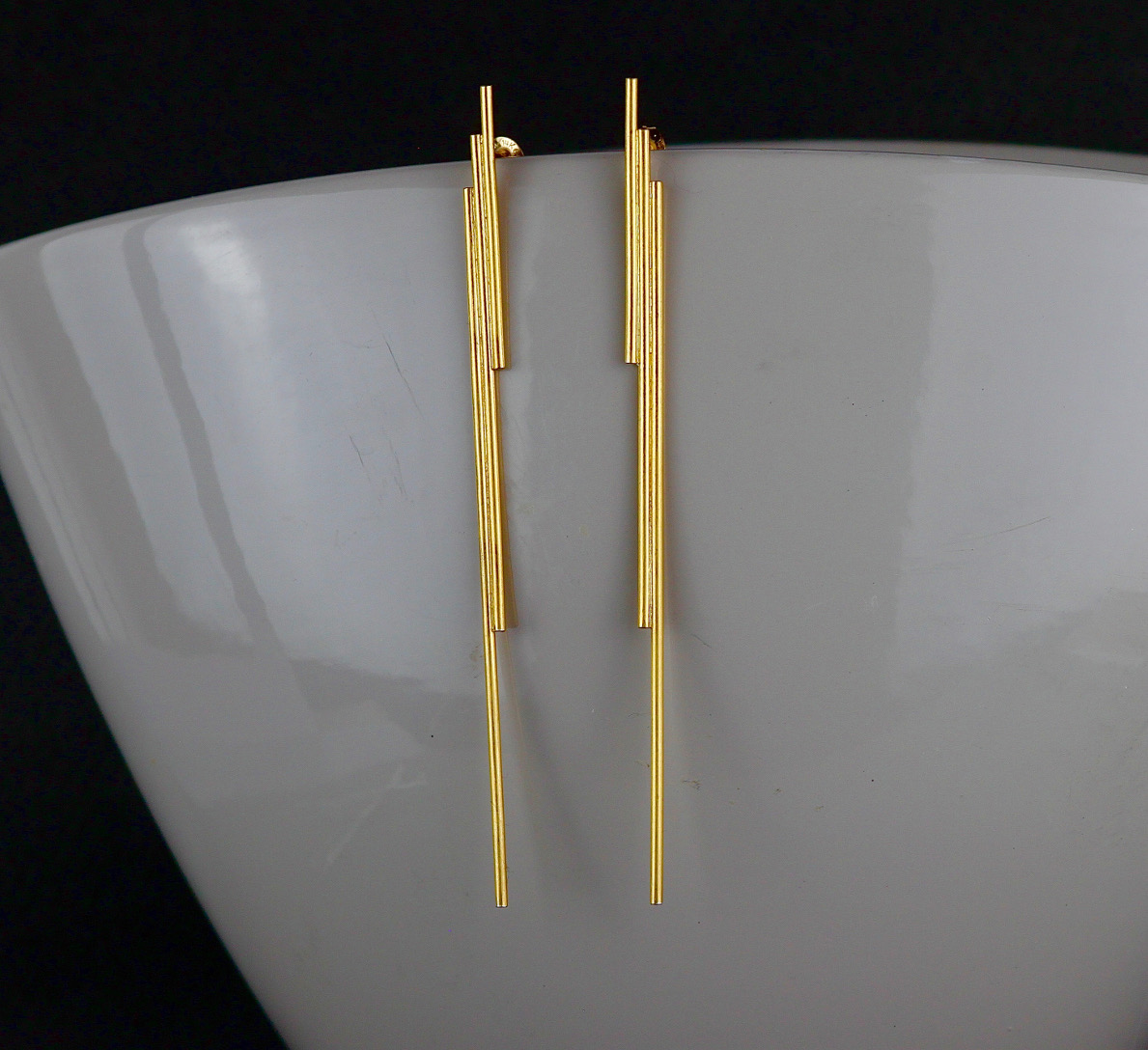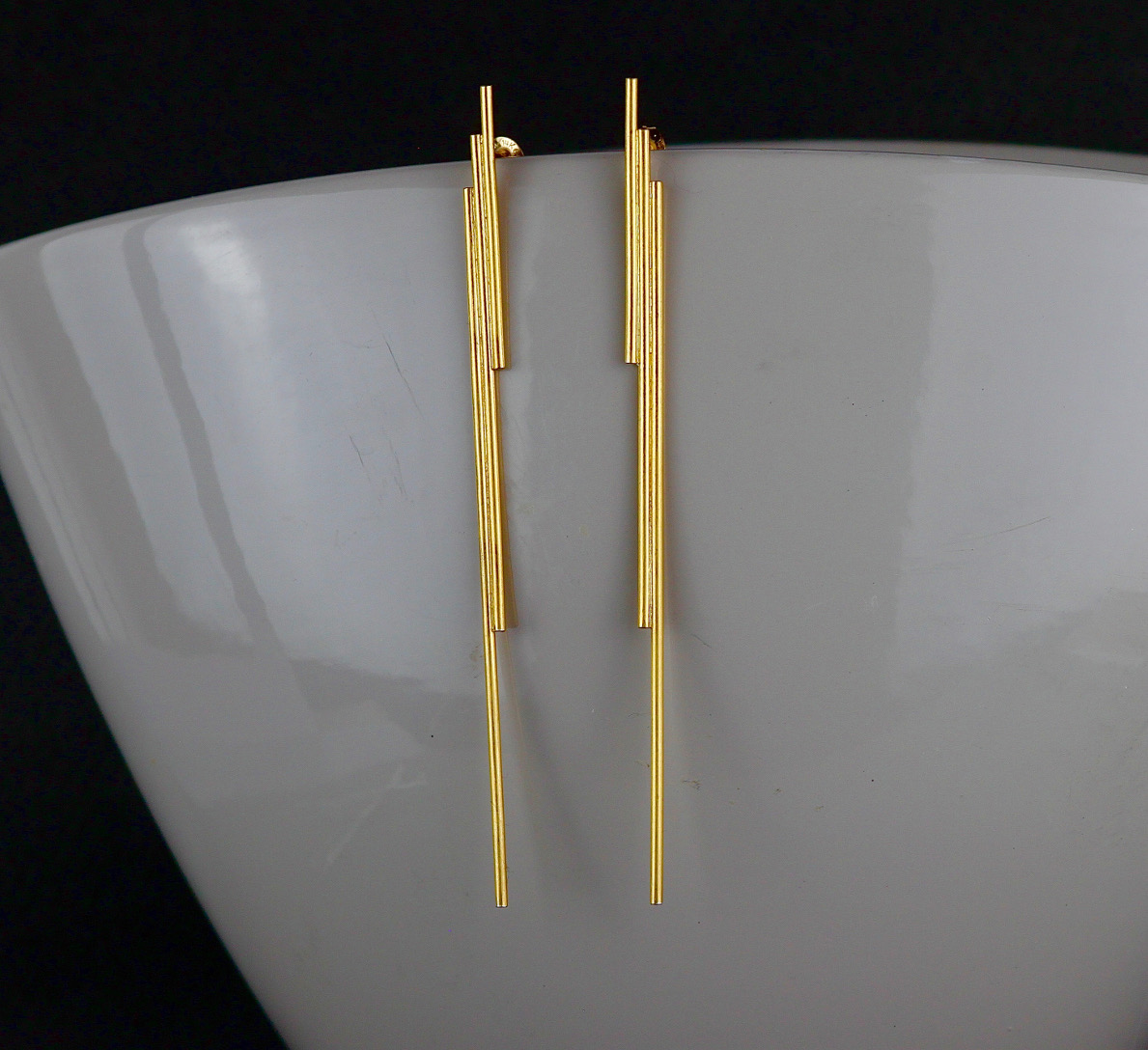 Gold Lightning Earrings
Long geometric stud earrings. Art Deco lightning bolts.
The lightning bolt is such a powerful symbol with a rich variety of meanings in different circles. I created this symbol with the idea that the wearer will embody the characteristics of lightning - illuminating, dynamic and powerful. See yourself glowing with light and electricity. The ancient Greeks also saw lightning as a symbol of intellect and "bright ideas".
24k gold plating over sterling silver.
9.5cm long.