Chrysoprase Silver Stud Ring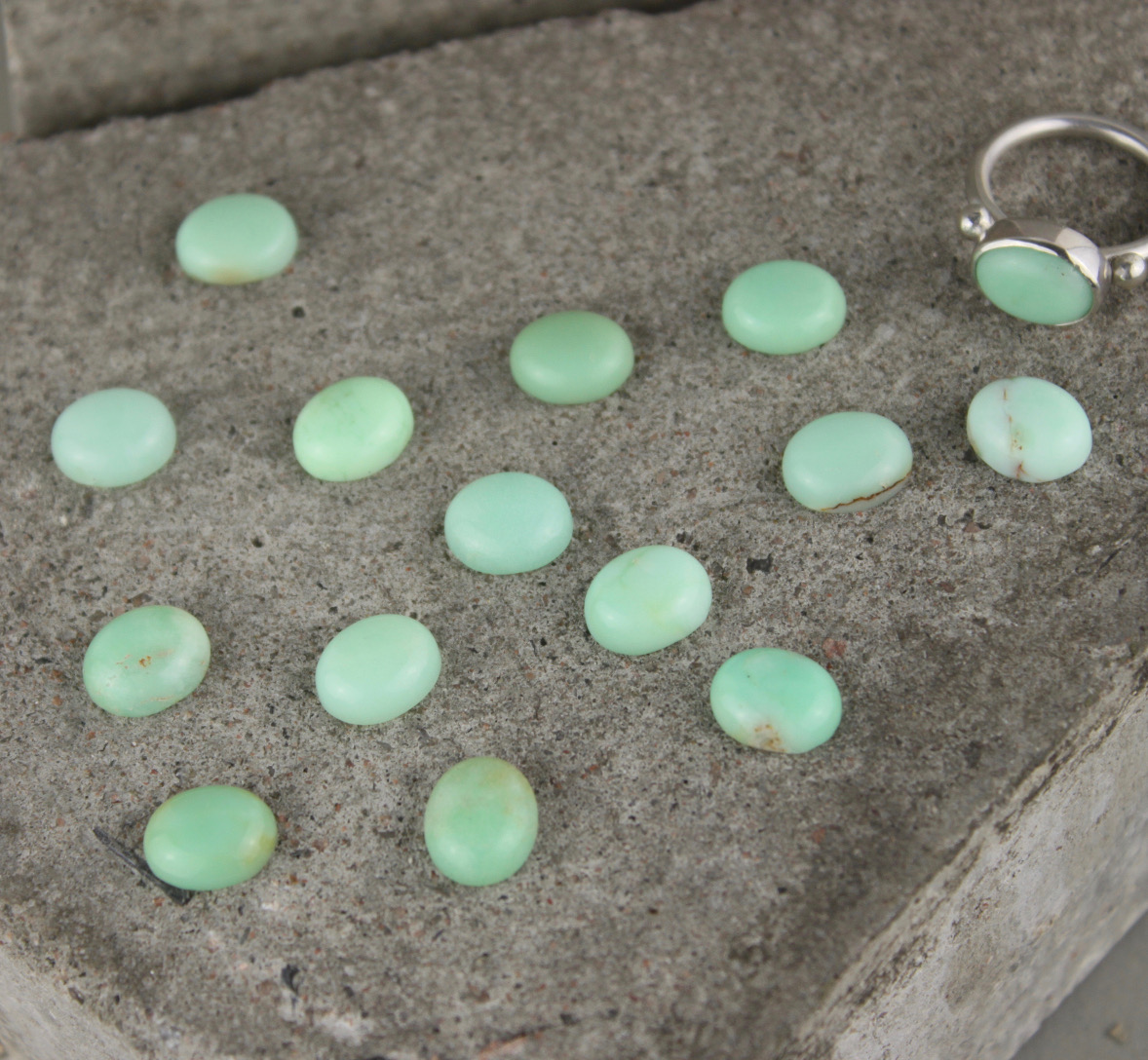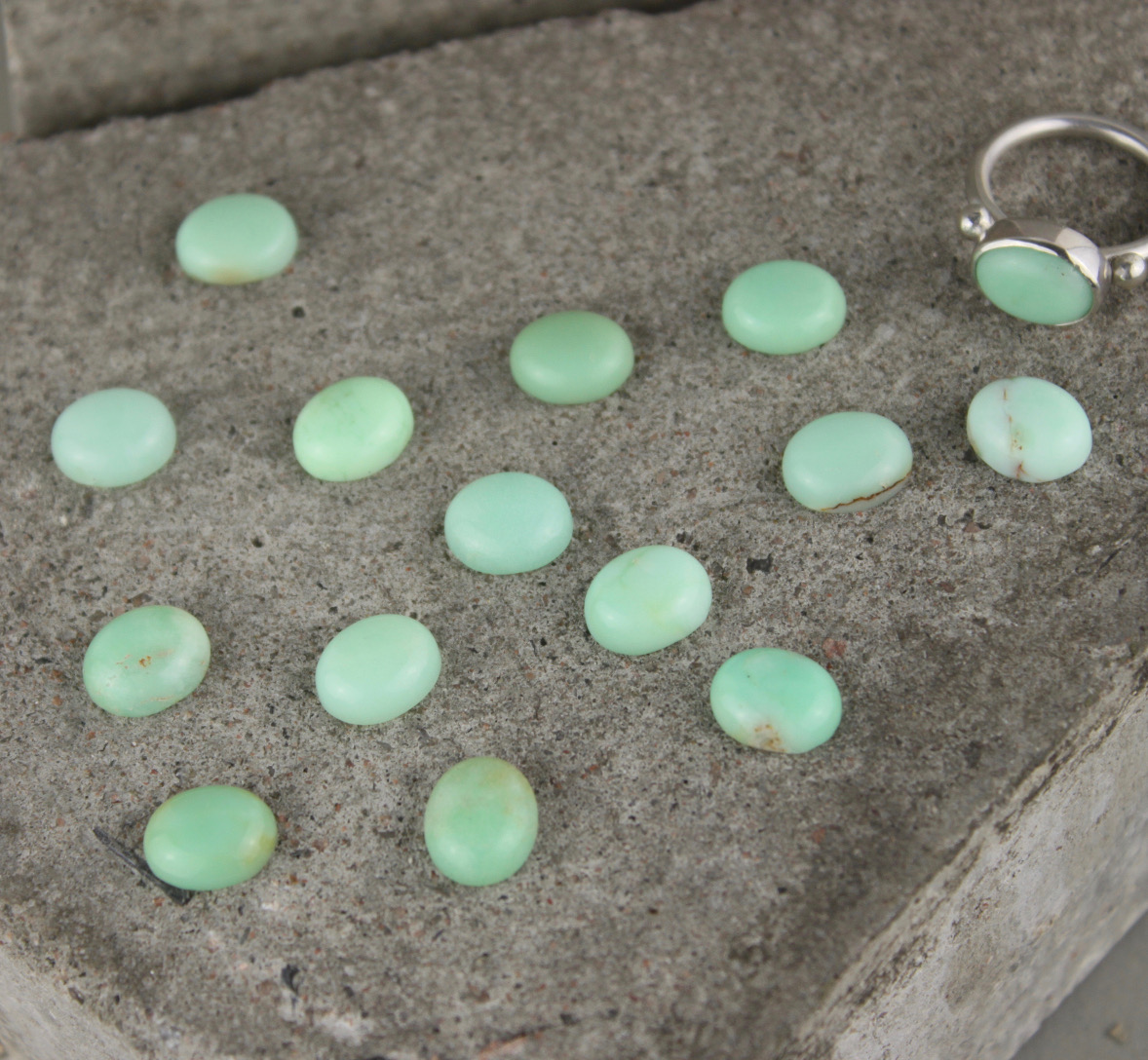 Chrysoprase Silver Stud Ring
An ancient-inspired mint-green oval chrysoprase ring. A rustic piece of gemstone jewellery.
The beautiful mint-green stone is framed by two sterling silver studs on a satisfyingly chunky band. This design was inspired by ancient Roman rings and it has a beautifully rustic simplicity.
Chrysoprase is one of my all time favourite stones. It's colour always reminds me of the promise of springtime and it's symbolic properties also match the positivity of that season. It's said to manifest optimism, joy and happiness. It is also a stone of Divine Truth.
This ring is made to order in your size from a similar stone. I have some chrysoprase stones in the same shape and size but there could be a very slight variation in tone.
A percentage of the sale of this ring will be donated to the refugee charity CalAid. So you will be wearing a ring that has helped spread love to those in need.
All of my jewellery is handmade with love in my studio in Hackney.
This ring will be posted in 1-2 weeks of ordering.