"Wisdom" Silver Totem Necklace - Chrysoprase & Labradorite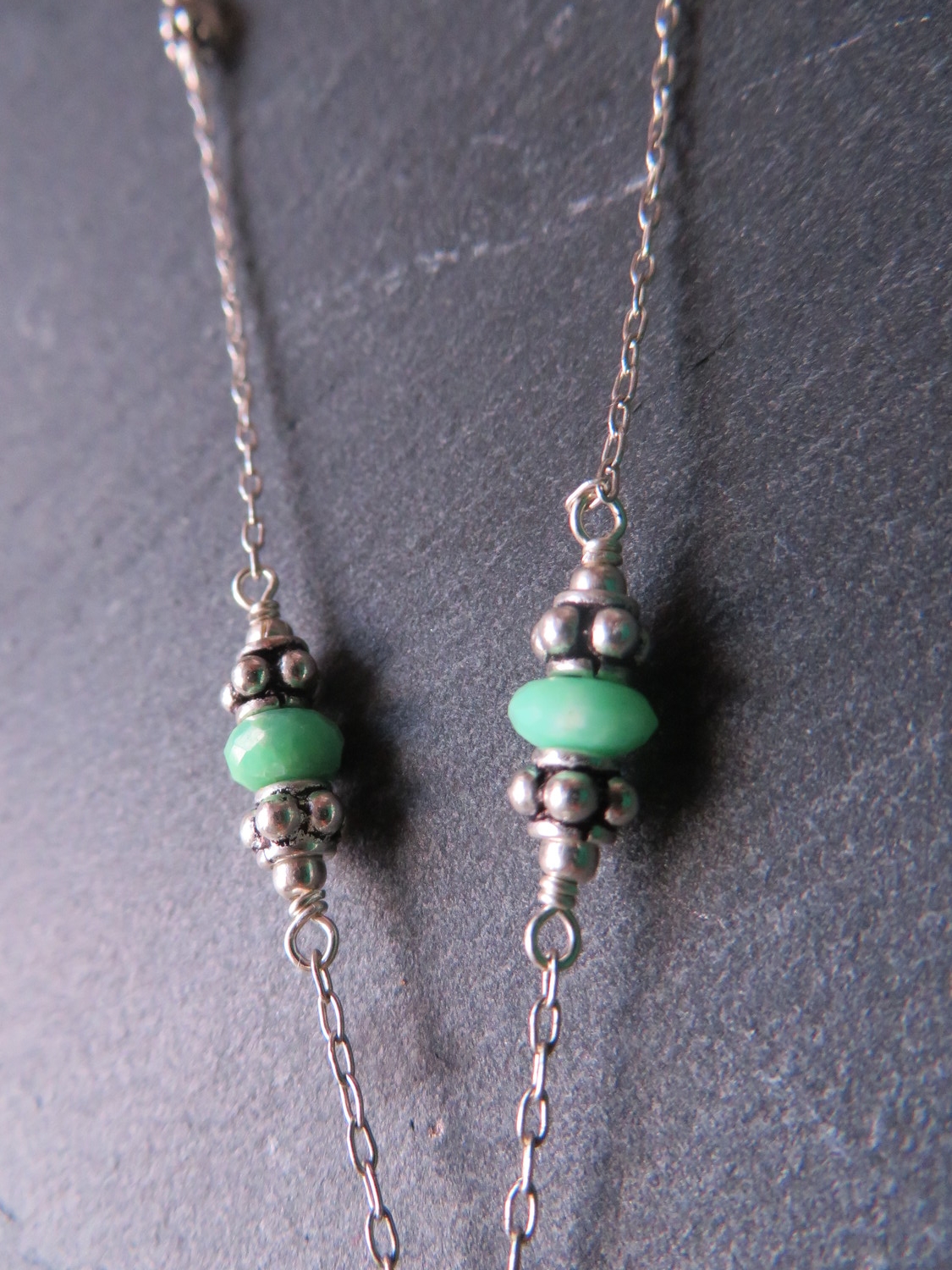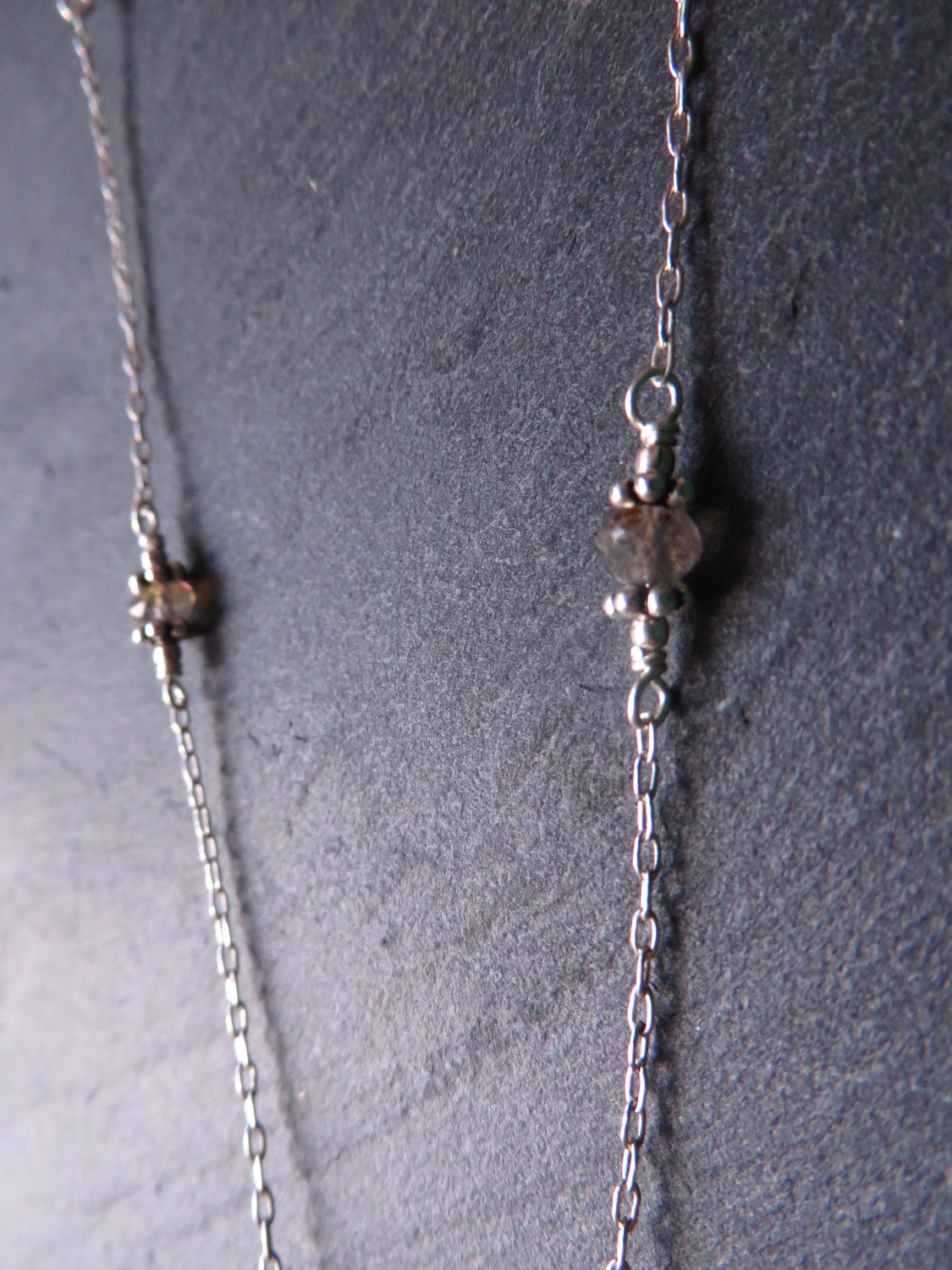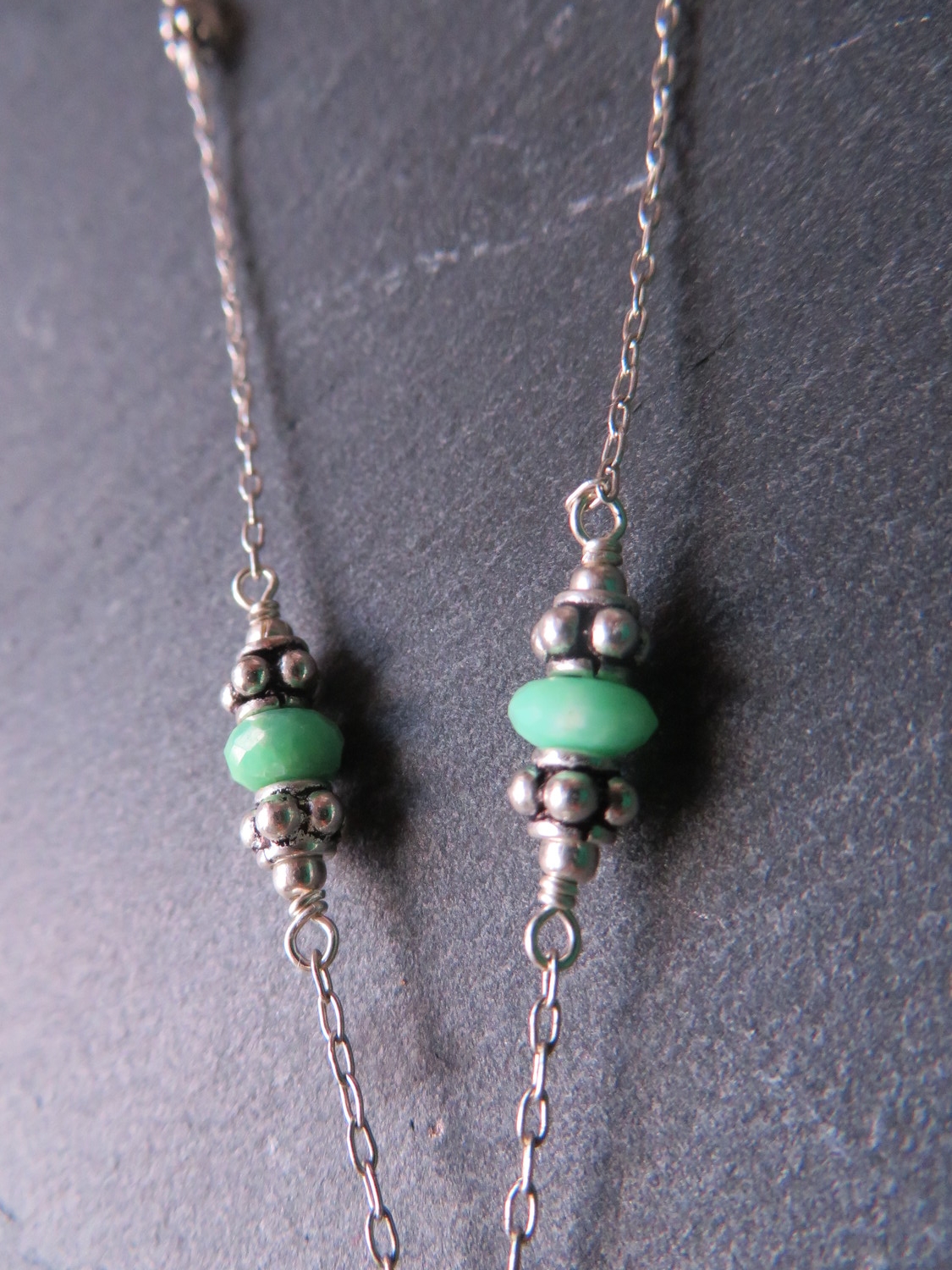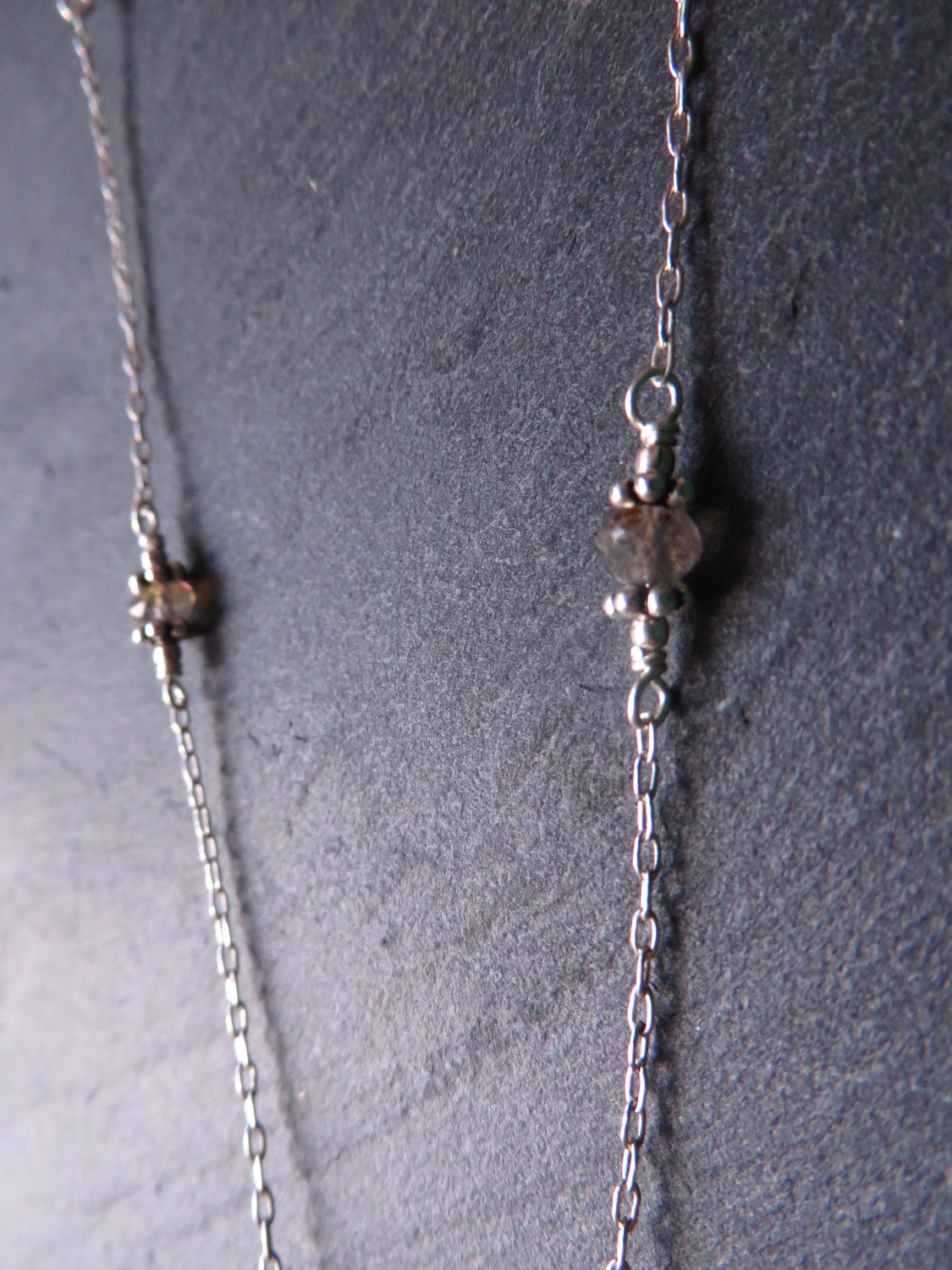 sold out
"Wisdom" Silver Totem Necklace - Chrysoprase & Labradorite
Part of the Totem range - bold amulets to protect and empower.
A totem for truth and spiritual wisdom. Know thyself.
The apple-green chrysoprase and iridescent labradorite pendant hangs from a handmade chain. Short lengths of fine sterling silver chain are joined by faceted chrysoprase and labradorite beads and silver Bali beads.
The pendant is 45mm at it's widest and 38mm high. The chain is 51.8cm from end to end.
One of a kind.