18ct Rose Gold Star Ruby "Roman" Engagement Ring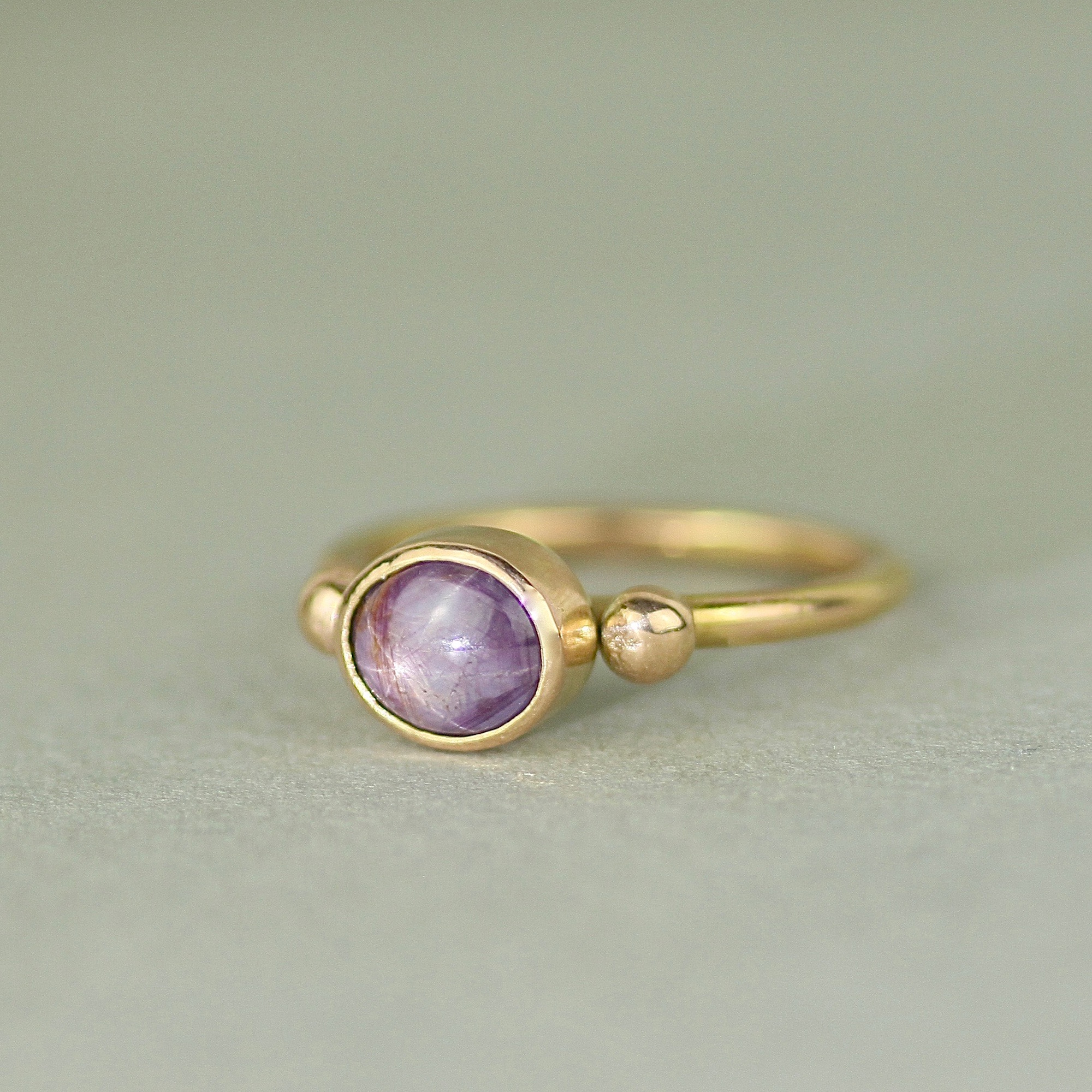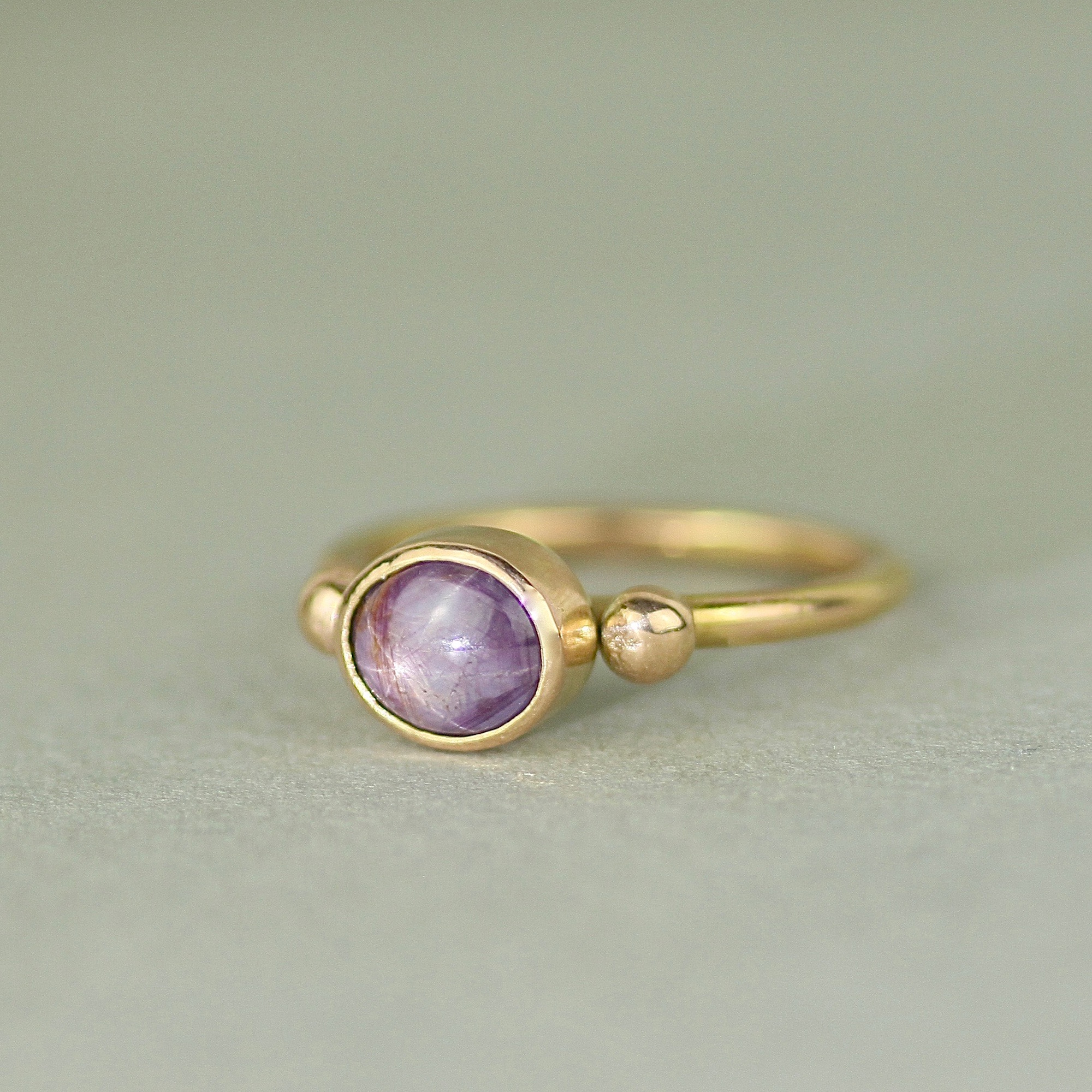 18ct Rose Gold Star Ruby "Roman" Engagement Ring
A bold and unique engagement ring inspired by ancient Roman jewellery. Raw, organic balls of 18ct rose gold sit next to this beautiful star ruby stone. The gemstone has a 6 pointed star in it that can be seen in certain light, giving it the most magical, mystical feel. Ruby is a lovely stone for an engagement ring as it's long been worn as a talisman for passion, protection and prosperity.
This ring is size O. I have a few more of these beautiful stones in my collection so please get in touch and I can send you a video of the magical star rubies I have and you can choose your own to be made into this ring in your size.
A percentage of the sale of this ring will be donated to the charity Help Refugees. So you will be wearing a ring that has helped spread love to those in need.
All of my jewellery is handmade with love in my studio in Hackney.
This ring in size O will be ready to send in 1 week.